It may be snowing today, but Spring is just around the corner. This morning, we spoke with Tibi designer Amy Smilovic and stylist/ creative consultant Anya Ziourova about how they met, and how they're wearing their favorite Tibi pieces this season. Shop Tibi now on 5 and on BG.com.

Bergdorf Goodman: How did the two of you meet?
Anya: I actually came to meet Amy when I was 9 months pregnant with my son. The styling was in 3 weeks time so she asked me, "are you really okay to come back?" And I said no problem! I came back just 4 days after my son was born. It was easy!
Amy: I feel like this is a dating game! I reached out to Anya a long time ago when we were doing one of our shows. I always admired Anya's style and I gravitate naturally towards strong women who seem to be running a business rather than maybe just going out and tweaking an outfit. When Anya came in, we just clicked.
BG: Amy, for your spring 2015 collection you enlisted Anya to style your show. What was that experience like for you?
Amy: Well, I was very nervous going into it. But honestly, sometimes by the time September rolls around we can't see the forest through the trees. So it was really good for Anya to come in at that time. She really understood what we were looking for but then was able to step back and give a fresh perspective.
BG: Have you considered working together again in the future?
Amy & Anya : Oh absolutely!
BG: Anya, we saw you wearing Tibi looks from head to toe throughout fashion month. What do you love most about the brand?
Anya: I must say it was a Tibi month for me. I wore it a lot! It just so happened that I fell in love with many different pieces this season.
BG: How do your favorite runway looks translate into your every day wear?
Anya: I love to wear the head to toe look, which is so easy to do with Tibi. Sometimes I'll pair my Tibi pieces with a pair of jeans for a "high-street" look and other times I'll mix it up with some of my favorite designer pieces from Celine and Balenciaga.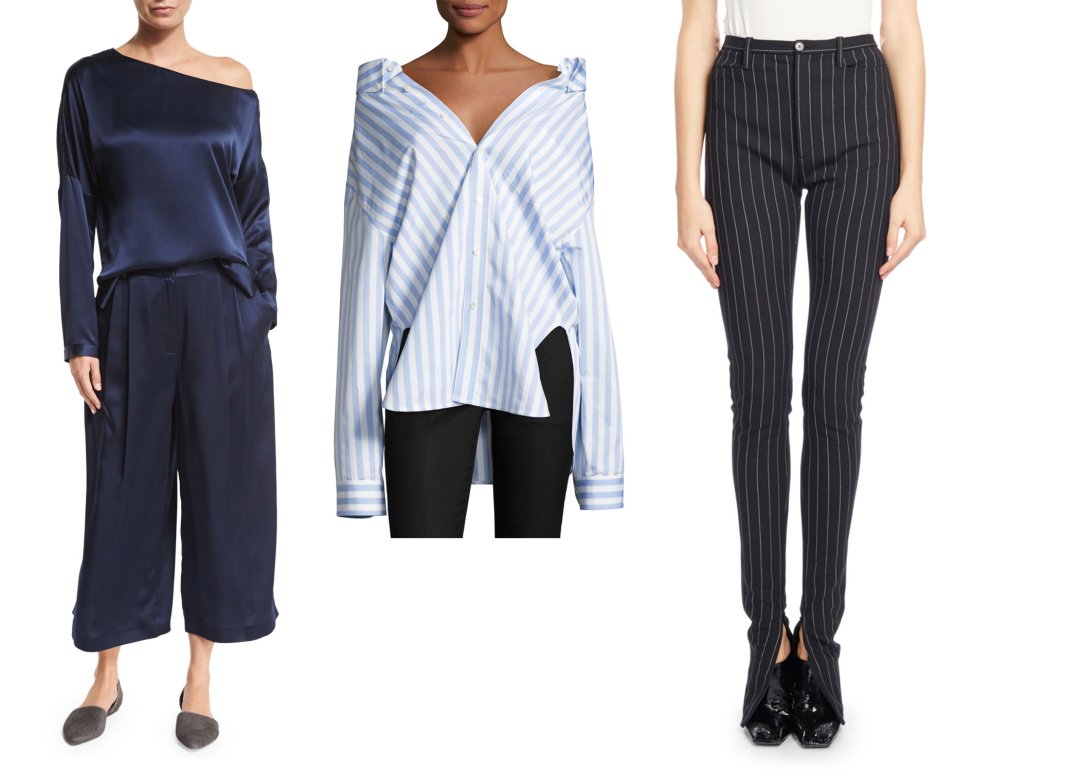 BG: Amy, what do you love most about the way Anya wears Tibi?
Amy: We reference Anya so much in the office because I think that Anya takes the items and she pushes them in a way that they really get noticed. What I love about Tibi is how it can be worn by someone who is just discreetly looking chic in the corner or it can be that person that's walking down the street that makes you snap your head around, like Anya.
BG: What is the most versatile Tibi piece you have in your closet right now? Where is it taking you?
Anya: I really love the blue velvet suit that I wore during fashion week. It's very comfortable and it's the perfect day-to-day work outfit.
Amy: It's my navy pin stripe blazer. Each season we do a different version of it and it can take me anywhere from St. Barths over a slip dress, on the airplane with a pair of jogging pants, and then it's like my power suit when I need one.
BG: Share your favorite style tip:
Anya: I do like the idea of wearing a Victorian inspired blouse and dressing it down with jeans. It's very modern.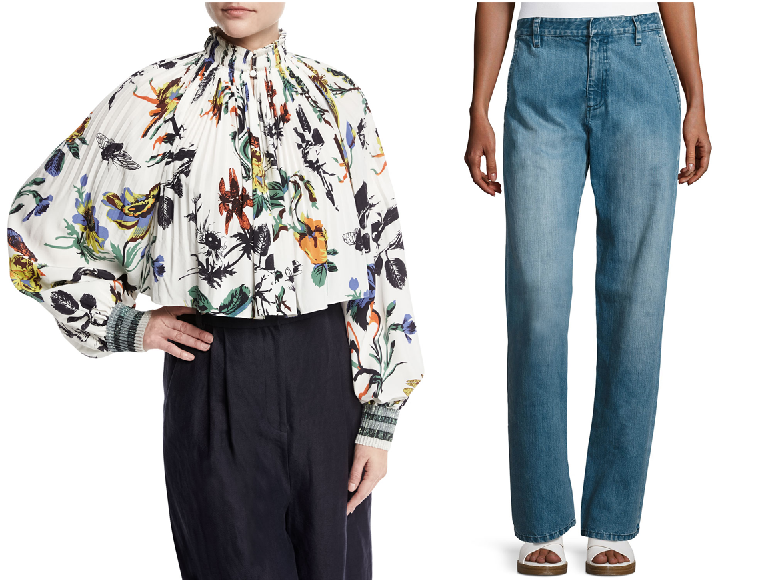 Amy: When you go shopping, dress in your ultimate uniform outfit. Then when you try on the pair of shoes that look amazing with it, you know that they're going to go in your wardrobe forever. It just happened to me in Paris, where I bought these amazing shoes from Gucci. They're these pointed toe soft brogues that have about 6 different buckles on them. I was just wearing my typical pin stripe pants and my big blazer and knew immediately I would wear them with everything. I even wore them on the plane home.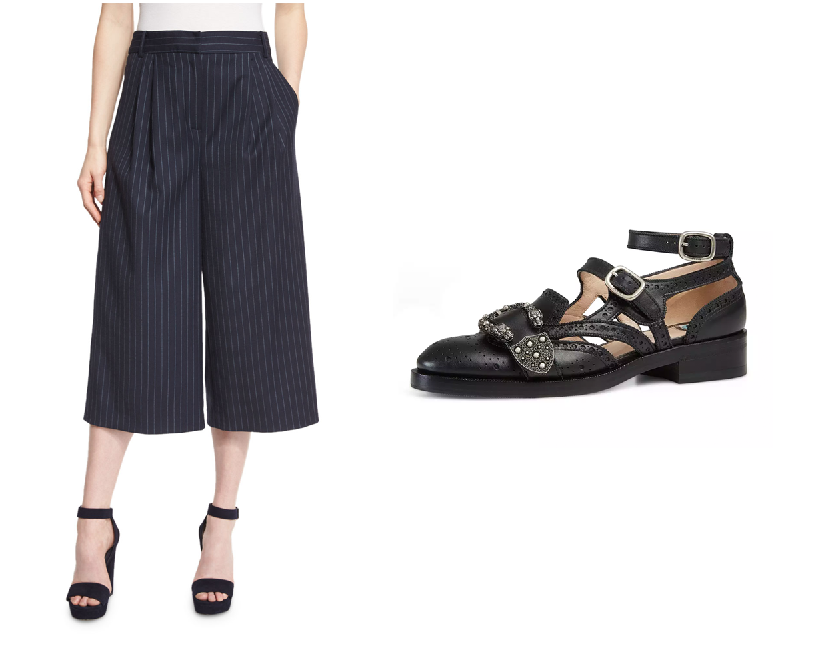 BG: What is the best fashion advice you ever received?
Anya: I always prefer for people and for myself to wear what suits you. Don't follow the trend so much. Although it's nice when the trend happens to fit your style.
Amy: Life is short, you should dress the way that you love to dress.